| | |
| --- | --- |
| Geplaatst op 5 april, 2021 om 8:30 | |
Ben jij gehecht aan iemand?
Ik wel! Hoe langer we getrouwd zijn...hoe meer ik gehecht raak aan Antoine en hij aan mij!
Dat is zo kostbaar en zo mooi!!!
Dat is ook zo mooi met langdurige vriendschappen. Hoe langer je bevriend bent met iemand, hoe meer je gehecht raakt aan elkaar.
Wist je dat je je geest ook hechten kunt aan de Here?
Dan ben je één met Hem!
Hij raakt gehecht aan jou en jij aan Hem!
Ik zal het proberen uit te leggen aan de hand van een voorbeeld:
De melkmachine.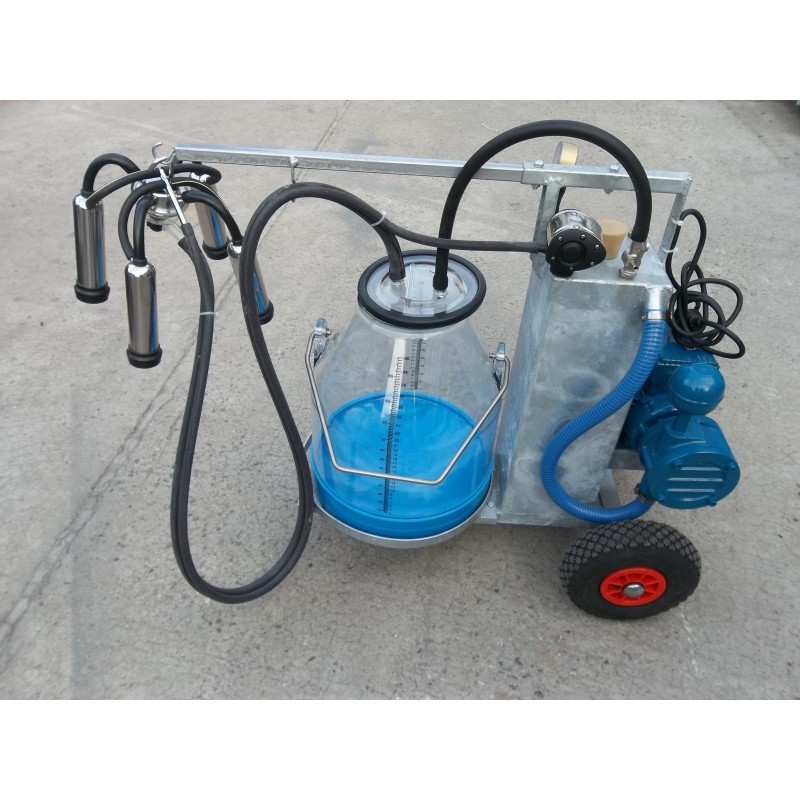 Heb je weleens naar het koeienmelken gekeken?
Vroeger melkte de boer met de hand. Tegenwoordig worden de meeste koeien gemolken met een melkmachine en nog moderner is de melkrobot. De boer of de robot zet een vacuümpomp (melkbeker) op elke uier en de melkmachine haalt de melk uit de uier. Gaat veel sneller dan met de hand, dus de koe is veel eerder klaar. Als je een vacuümpomp vergeet op de uier te zetten dan mis je dus de melk die uit 1 van de uiers komt. 
Zo is het ook met je geest die zich wil hechten aan Gods Liefde.
In de Bijbel staat: " Drink met volle teugen van haar glorie zoals een kind drinkt en verzadigd wordt aan zijn moeders borst".  
Als je op de link klikt kun je dat lezen in Jesaja 66
https://www.biblegateway.com/passage/?search=Jesaja+66%3A+11-13&version=HTB
Zo zie je dat het hechten aan de Here lijkt op het zuigen van een baby aan de moederborst of een melkbeker die is aangesloten aan de speen van de koe.
Maar zoals ik al zei moet je opletten bij het melken dat alle bekers aan alle spenen worden aangesloten. Ik zag weleens dat de boer die een melkmachine gebruikte, de melkbeker niet aansloot en dan hing er 1 melkbeker omlaag terwijl die anderen zich al volzogen met melk.
Begrijp je waar ik naartoe wil?
Je geest kan met verschillende delen aangesloten zijn op de Heilige Geest terwijl 1 of meerdere delen er bijhangen en gericht zijn op eigen oude zielsverlangens en gedachten. 
Zie je hoe je nog kunt groeien in het hechten aan de Here?
Niet met 1 deel van je geest, maar met alle delen van jezelf! Hierbij is de hulp van je wil en verstand erg nodig omdat je gevoel het op een zwak moment snel af laat weten en kan wegzakken in zelfmedelijden of depressie of foute zelfbeschuldiging of verslavingen...
Heb je daar hulp bij nodig?
Kijk dan eens op de website van Vrije Vlinder: https://www.vrijevlinder.net/blog
Categorieën: A real relationship/Een echte relatie
/